Author Archive for: adminvime
You are here:
Home
/
adminvime
About
adminvime
This author has yet to write their bio.
Meanwhile lets just say that we are proud adminvime contributed a whooping 1 entries.
Entries by adminvime
Phòng bán hàng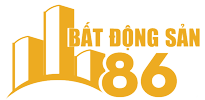 HOTLINE : 0986.333.109
Địa chỉ :  219 Trung Kính, Cầu Giấy, Hà Nội
Email : cskh.batdongsan86@gmail.com
CAM KẾT TỪ CHÚNG TÔI
✔️ Cung cấp những thông tin nhanh chóng & cập nhật nhất từ chủ đầu tư
✔️ Hỗ trợ quý khách tìm được căn tầng đẹp nhất
✔️ Cung cấp bảng giá gốc, hỗ trợ quý khách tìm căn phù hợp với ngân sách
✔️ Hỗ trợ tư vấn trực tiếp chuyên sâu
✔️ Xem nhà mẫu trực tiếp
✔️ Không thu thêm bất cứ khoản phí nào.
✔️ Hỗ trợ làm thủ tục trực tiếp với chủ đầu tư, trước và sau bán hàng lâu dài.